Southern Landscape of Austin's Team of Design & Construction Experts
Passionate professionalism. That is our mantra, and we only employ those who embody that philosophy in all that they do. From our talented and creative landscape designers, to our in-house construction teams, we are passionate about outdoor design and construction.
Meet the professionals that deliver dreams from Southern Landscape: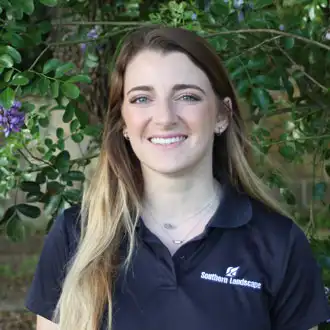 Colleen Hall
Colleen is an experienced landscape designer for Southern Landscape, with expertise in creating outdoor spaces that blend functionality and aesthetic appeal. She has designed and delivered a diverse range of projects, from small residential gardens to large estates and ranches, and takes a collaborative approach with her clients to achieve their dreams.
A third-generation Aggie, she earned a BS in Horticulture with a minor in plant breeding at Texas A&M University before joining Southern Landscape. Colleen is active on Houston Livestock Show & Rodeo Committee and loves to paddleboard Lady Bird Lake. She is also a newlywed and recently purchased a home in Kyle, TX with her husband.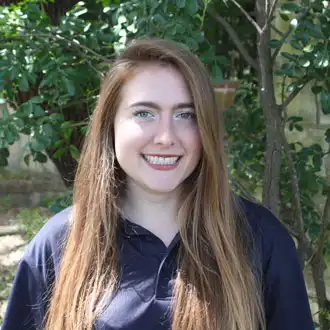 Sara Heitner
Sara brings fun and creativity to her role as a landscape design professional. A California native, she graduated from Texas A&M University with a degree in Horticulture.
Sara is an artist, both in landscape design and other forms, and loves to spend time in the Austin outdoors with her dog.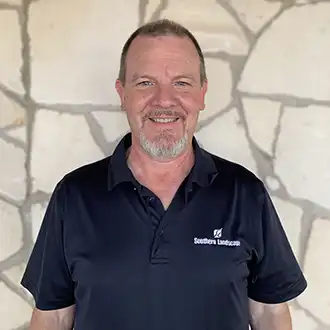 Kenneth Crockett
Kenneth brings years of experience in the landscape industry to his role as professional designer at Southern Landscape.
He earned a Graduate Certificate in Landscape Design from The George Washington University and a BS in Urban Studies from The University of Maryland.
After relocating from Washington DC, Kenneth and family now love calling Austin "home."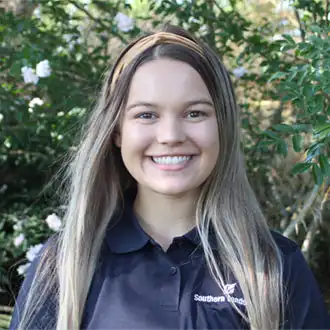 Ashleigh Fulcher
Ashleigh is a professional designer with Southern Landscape, having earned her Bachelor of Environmental Design degree from Texas A&M University. Ashleigh brings creative talent and a thirst for knowledge to the design team, delivering beautiful projects in Austin and the Hill Country.
Ashleigh studied abroad in Italy and is an off-ice official for the Texas Stars Hockey Team.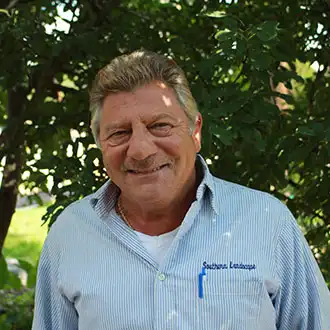 Darron Jamail
Darron has been our dedicated Construction Manager for over 30 years. Darron has probably built every style of outdoor project known to man, and his expertise in construction is a huge asset to Southern Landscape and our clients.
Darren and his wife Joy spend countless hours making sure their grandchildren get into just the right amount of trouble.
Aaron McPherson
Aaron is a Project Manager with Southern Landscape and brings vast landscaping experience to every project. Skilled in all aspects of landscape construction, he loves to see excellent projects delivered to ecstatic clients.
He received a higher education from McLennan where he spent his time studying business and playing golf. Aaron and his wife love to spend time out at their ranch with their adorable son.
Cody Johnson
Cody is a Project Manager with Southern Landscape, where he delivers outstanding construction and installation projects. He has excelled in positions across the company and maintains a broad range of knowledge and construction expertise.
Cody and his wife have four kids and enjoy being outdoors hunting and fishing.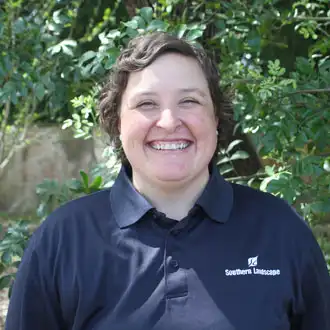 Hope Burkhart
Hope is an energetic leader with an infectious smile and a "can-do" attitude. Passionate about customer service, Hope manages the Estate Maintenance division of Southern Landscape.
Originally from Austin, Hope earned her bachelor's degree from Texas State University and joined the company after serving in a similar capacity in the Dallas area.
Hope and her wife Shannon spend their spare time chasing their young son around the local parks.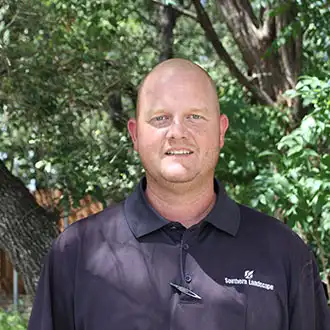 Ross Mayo
Ross, the Maintenance Operations Manager for Southern Landscape, brings a wealth of residential experience.
With an eye for detail honed by operating his own residential construction business, he makes sure our Estate Maintenance clients have beautiful spaces to enjoy.
Ross and his boys love to play at the local parks.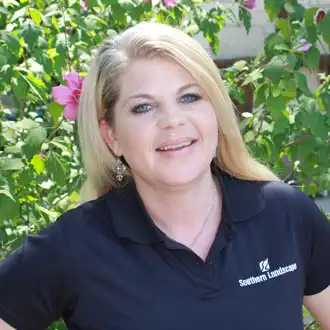 Shannon Connelly
Shannon is Southern Landscape's highly experienced project controller. With years of experience working in Austin, Texas, Shannon has developed a deep understanding of the local market and has built strong relationships with clients and vendors alike.
Shannon loves spending time with her young grandchildren, never needing to be convinced to babysit.
Reyna Castillon
Reyna is an invaluable member of the Southern Landscape team, serving as our administrative assistant. Her attention to detail is second to none, and she plays a crucial role in ensuring the smooth operation of our day-to-day activities.
On the weekends you can find Reyna at local parks chasing her daughter around.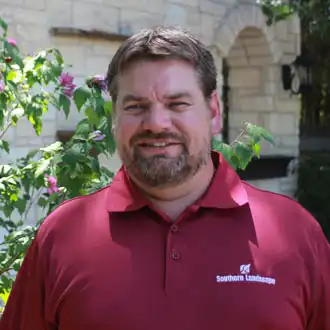 Blake Hearnsberger
Blake is passionate about customer service, having managed exclusive resort businesses prior to serving as President of Southern Landscape.
Blake has a BBA in Management from Texas A&M University, is a licensed pesticide applicator for the State of Texas, and a Texas Licensed Irrigator.
Blake and his wife Leah can be found at the baseball diamond with their son or horseback arena with their daughter.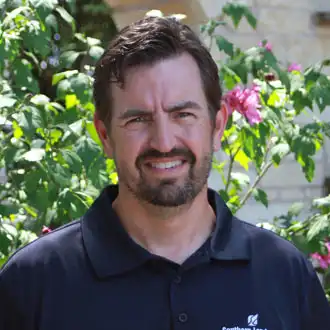 Jason Hearnsberger
With a background in commercial finance, Jason serves as Chief Financial Officer for the company.
Jason earned his BBA in Finance from Texas A&M University and an MBA from The McCombs School of Business at The University of Texas at Austin. Actively involved in the community, Jason serves as Cubmaster of Cub Scout Pack 772, Assistant Scoutmaster of Boy Scout Troop 772, and is a member of The Woodlands United Methodist Church.
Jason and his wife Julie chase their three boys from Scouts to soccer, to theater, to guitar, to band, to campouts, to service projects, and back to soccer again!

Client Feedback